Products on Show
Vehicle, tire and road surface evaluation
Joowon
Joowon is a distributor of various test equipment related to vehicle, tire and road surface evaluation for Korean customers.
---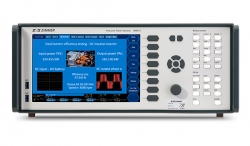 ZES Zimmer will showcase precision power measurements with its S-Channel in the LMG Power Analyzer, tailored for the automotive sector.
---
Engineering tools for interdisciplinary and integrated testing and data management
Mueller BBM VAS Korea
Engineering and testing procedures are currently facing numerous challenges in the field of automotive technology. With the increasing complexity of measurement tasks due to new drivetrain concepts, there is a simultaneous demand for maximum efficiency in terms of resources, costs and development times.
---
HIL video logger
Xylon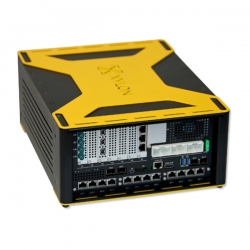 The logiRECORDER automotive HIL video logger can play back realistically restored recorded sessions while simultaneously and optionally recording the DUT's responses.
---
Shield effect measurement
KeyCom
KeyCom is a leading company and pioneer for radar test systems in the automotive industry. It has recently released a target simulator for lidar and automotive sonar.
---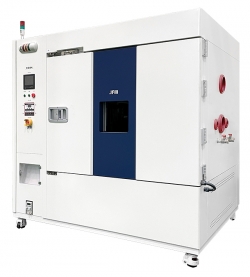 JFM Tech will introduce comprehensive automotive reliability testing equipment at the expo.
---
New flexible data acquisition system
imc Korea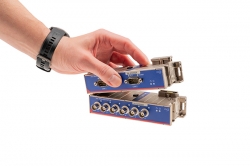 The new imc ARGUSfit DAQ provides ultimate flexibility in vehicle and machine testing and monitoring, as the imc ARGUSfit base unit and additional amplifier and fieldbus interface modules, such as CAN FD, can simply be clicked together.
---
Development solutions for maximum performance and convenience
Vector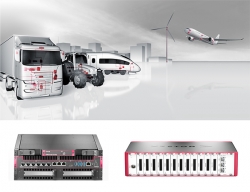 At the expo, Vector Korea's three product lines (Code Testing, Measurement & Calibration and Networks & Distributed Systems) will introduce testing tools that enable interoperability between each product.
---
Advancing emissions testing
SE Systems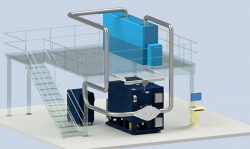 As a global leader in testing equipment and solutions, Link Engineering Company strives to be at the forefront of engineering and technical requirements to support the needs of its customers. Link provides a range of capabilities for testing brake emissions on passenger cars, commercial vehicles and rail applications. Depending on the testing needs, emissions features can be provided to conventional brake dynamometers (performance or NVH), retrofit of existing brake dynamometers or dedicated brake emissions testers.
---
Bi-directional power solutions
Kikusui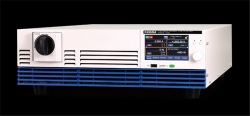 Kikusui will introduce its bi-directional power solutions at the expo.
---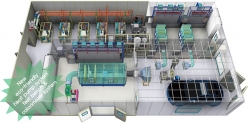 Seoul Industry Engineering (SIE) offers a heavy-duty turbocharger test system, EGR test system and state-of-the-art portable air flowmeter.
---
Digital image correlation
Omagom
Aramis is a high-accuracy optical sensor for strain, displacement and deformation analysis in 3D. It complements or replaces traditional sensing technologies like strain gauges, mechanical extensometers, LVDTs and accelerometers.
---
Aligning the physical and digital worlds
HBK
HBK understands that the automotive industry is rapidly evolving and facing constant pressure to optimize its entire product lifecycle. The company empowers its customers to innovate more quickly by

providing comprehensive solutions that bring together the physical world of sensors, testing and measurement with the digital world of simulation, modeling software and analysis.
---
Time-sensitive networking solutions
Spirent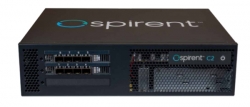 Spirent will introduce solutions for time-sensitive networking at the expo. The company's automotive C2 appliance can generate real-world network scenarios and deterministic traffic patterns to validate services and individual network elements in a fast, reliable and repeatable manner in the vehicle network.
---
Automotive leak-test connectors
WEH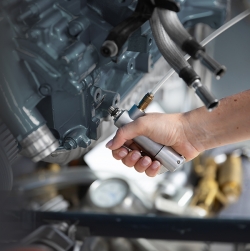 WEH Quick Couplers allow for safe and easy pressure and leak testing during series production of automotive components.
---
Environmental test chambers
Weiss Technik
Every year, over 800 environmental test chambers are designed, manufactured and assembled in Climats' production unit in southwest France. The company will introduce its EXCAL² range of environmental test chambers at the expo, which are the result of more than 50 years of brand experience and expertise.
---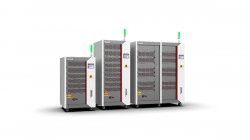 Kewell will introduce its high-power test solutions at the expo.
---
Ultra-high speed, high-torque dynamometer
Woojin Technology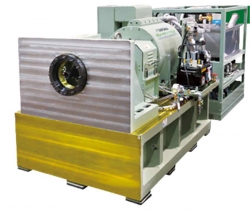 Woojin's high-speed, high-torque e-motor dynamo offers 250-400kW, 300-700Nw, 20,000-30,000rpm and e-axle dynamo.
---
High-precision indoor positioning system (VIPS)
BGF Corporation
BGF plans to showcase its high-precision indoor positioning system and next-generation VBOX (DGPS-INS) at this year's expo.
---
Scalable datalogger for vehicle management and verification
Ipetronik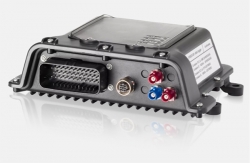 The new IPE833 is a scalable datalogger for vehicle management and verification.
---

At the expo, Technica Engineering will introduce solutions related to multi-gigabit for automotive ethernet. As the data used by vehicles continues to grow, automotive ethernet speed, which evolved to 100BASE-T1 and 1000BASE-T1, has now grown to 2.5/5/10G.
---
Innovative and cost-effective development tool chain of automatic electronics
Shanghai TOSUN Technology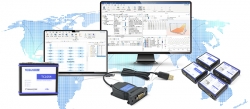 TSMaster is the core product of Shanghai TOSUN Technology. It is a versatile software tool designed for automotive network monitoring, simulation, calibration and data processing.
---
Industrial automation equipment
MSElemec
MSElemec is a professional supplier of industrial automation equipment. It provides innovative control systems for the automotive and steel, paper and other industries
---
Turnkey automotive safety testing
JAT

Specializing in automotive safety performance testing solutions, JAT is the official Korean distributor of various global companies including Humanetics, DTS, XSensor and iMAR.
---
Test simulator with network development software tool
HanilProTech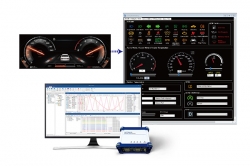 As the development of automotive ECUs and components becomes increasingly diverse and complex, the use of automated test simulators such as HILS (hardware-in-the-loop simulation) are essential to ensure stability.
---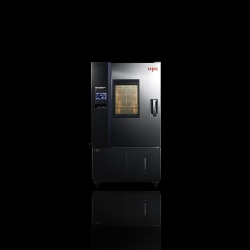 In 2024, ESPEC Korea Corp will celebrate 23 years of business and driving toward being one of the most reliable and responsive suppliers of testing solutions in Korea.
---
KRD12 Series high energy battery shock test system
CME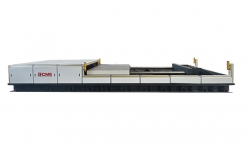 Battery technology is developing at a breathtaking pace and the safety and reliability testing needs of batteries are growing as well.
---